Connection between
people and content
Conveying important and complex content in a digestible manner.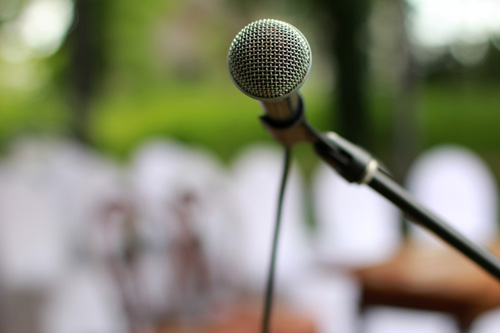 ◊ Bridging between content and audience
◊ Breaking down complex topics
◊ Following a thread
As a moderator and facilitator of public or organizational events, I see myself as the "bridge" between people or parties allowing a constructive and fruitful exchange. Whether in companies, organizations, universities, political or cultural foundations, whether in museums or galleries, book fairs or congresses: it's my concern providing an empathetic and well-structured moderation of roundtables and panel discussions, artist and author talks. Close to the other and yet with the necessary distance, clear, linguistically precise and present.
Clients:
IHK (Chamber of Commerce) Frankfurt, GIZ (Gesellschaft für internationale Zusammenarbeit), Universities of Frankfurt, Darmstadt and Passau, Migros Cooperative Federation Switzerland, Göttingen Congresses for Education and Training, Chateau d'Orion, Hessian Cultural Summer, Foundation Nantesbusch, Museum Mathildenhöhe Darmstadt, Galerie Prestel Frankfurt, Gallery Kerstner Kronberg and others.
"Ulrike Schneiberg succeeds in helping me to establish a rapid rapport with my listeners through her charm, openness and attentive listening. Her insightful questions keep the audience engaged even when complex topics are being discussed."
– Prof. Thomas Metzinger, Neurophilosoph
"Artist talks with Ulrike Schneiberg are never just question and answer sessions, but rather give a sense of the core of the work. She tenaciously and precisely hones in on the essential points with empathy and a pinch of humour, while always keeping her audience at the forefront of her mind."
– INK, artist
"Well-informed, responsive, attentive, sensitive and attentive: Ulrike Schneiberg confidently keeps the red thread in her moderation to both the podium guests and the audience."
– Dr. Karl Gebauer,
Director of the Göttingen Congresses for Education and Training