I like going the extra mile, continuously learning and growing. Being in motion mirrors my temperament. I am committed to a world in which tolerance, respect and cooperation stand above gaining power. A world which cares for the well-being of others, and in which we take responsibility for our thoughts and actions.
I've learned to ask the right questions, to listen sensitively and attentively and to get to the heart of things.
As a psychologist, I am focusing on our inner life: our imprints, blockages and growth potentials. As a journalist, I am open to what is happening in the world. As a senior editor and executive at Hessischer Rundfunk, I also navigated the structures of a large company and helped shape processes.
I opened my practice in 2004. As a therapist I now support couples and individuals in crises, as a coach I accompany people on professional issues and challenges, and as a moderator I mediate content between specialists and their audience.
Professional background: 
Academic studies of Psychology (Diploma) and Journalism
Freelance Journalist in Costa Rica and Indonesia for GIZ (Gesellschaft für Intern. Zusammenarbeit) and various German media
Editor, Presenter (ZDF, BR, hr) and Executive at hr (Hessischer Rundfunk)
Intensive and further trainings in Gestalt Therapy (Gestaltinstitut Frankfurt), Gestalt Trauma Therapy "Love and Forgiveness" (Leonard Shaw, Seattle, USA), Emotionally Focused Couple Therapy EFT (ICEEFT, Ottawa/Canada and Frankfurt), Gestalt Systemic Management Coaching and Integral Human Resource Development (gbok)
Certification as Management Coach (DCV)
Memberships: International Centre for Excellence in Emotionally Focused Therapy (ICEEFT), EFT-Community Deutschland eV, Deutscher Coaching Verband (DCV)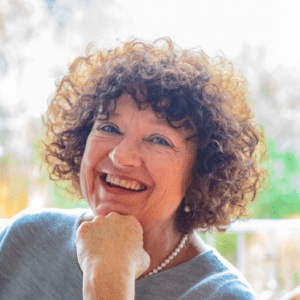 After studying Psychology in Germany,  I spent several years with my family in Latin America and Asia. Upon my return, I worked for many years as a radio journalist and editorial director at Hessischer Rundfunk. Today I work independently as a therapist, moderator and coach.